Credit Reporting Agencies: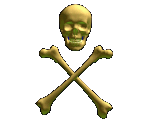 1. CSR's at TRW and TransUnion both confess that Equifax generates most of their revenue through extortion.

2. Consumers have been increasingly disgruntled at Equifax's practice of extorting monies to correct errors that EQUIFAX CREATED.

3. It is PAST time to put this corrupt and shady agency, that has disfigured the financial reputations of THOUSANDS -- OUT OF BUSINESS!!

4. The evidence against Equifax is absolutely incontrovertable. Until Equifax generates the integrity to report the truth -- this campaign will not cease!


JOIN OUR CAMPAIGN TO FORCE
THE TRUTH IN CREDIT REPORTING